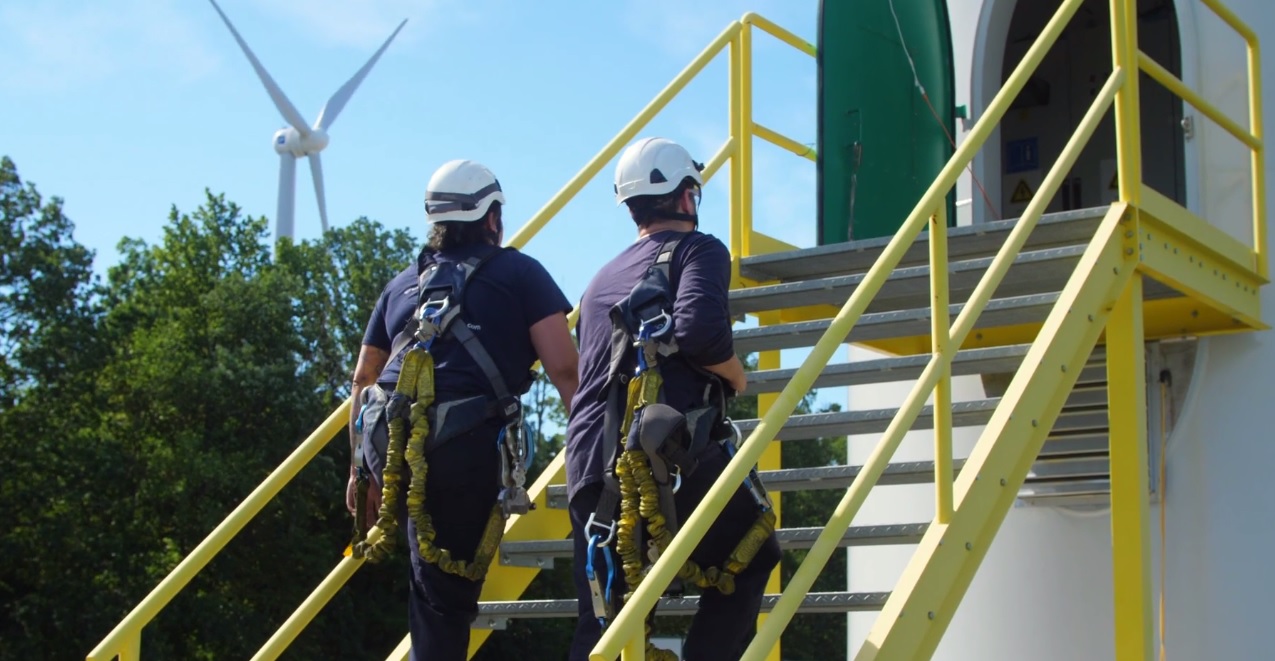 Take your knowledge of wind energy to new heights
Goldwind Works' training curriculum is an integrated, two-week program combining traditional lecture and hands-on lab formats. Over the course of the two weeks, the program will emphasize two curricular elements – technical and safety – designed to help students gain a deeper understanding of the role of wind turbine technician. Scroll to get a glimpse inside the two-week intensive training.
Program Objective
Participants in the training program will receive basic technical and safety qualifications and certifications to assist in obtaining wind turbine technician internships and full-time positions.
Program Cost
Goldwind Works is providing complimentary training to select individuals who are ready to take the leap into an exciting and rapidly expanding industry. Program fees, safety equipment & materials, transportation, meals, and lodging are covered by Goldwind Works.
Curriculum